About The Books
A Course In Manifesting An Exceptional Life
​NEW! PRESENTING THE BECOMING RICH VIRTUAL BOOK CLUB
​28 days of journals, exerises and discussions
delivered in short, easy to complete
bites you can integrate into your life..
WHAT'S INCLUDED…?
​EXCLUSIVE LIVE Q & A ZOOM CALLS WITH GENEVIEVE
​PRACTICAL EXERCISES TO HELP ENTER THE RECEIVING STATE
​28 DAY MINI COURSE DELIVERED IN DAILY BITE-SIZED LESSONS
ALL YOU NEED TO MANIFEST WEALTH IN YOUR OWN LIFE
A Course In Manifesting An Exceptional Life
The Bestselling Book Series that has helped people like you change their lives for the better.
Becoming Magic
Book One
In this book, I introduce the concept of magic, and show you the preparatory steps to start your magical journey. Click here to download it for free.
Doing Magic
Book Two
In Doing Magic, I outline the exact steps which enabled me to move my own life from one of poverty and drudgery, to one of wealth, love, purpose and joy.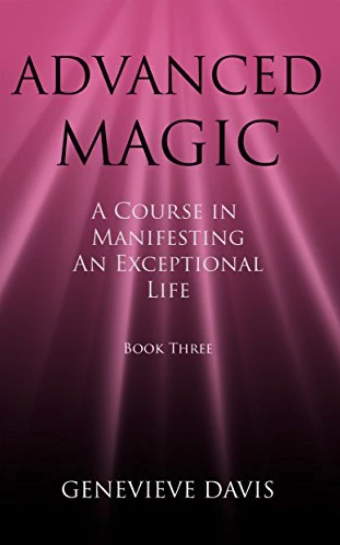 Advanced Magic
Book Three
Advanced Magic is the final part in the Course in Manifesting trilogy – a complete course in becoming creator of your own exceptional life.
Becoming Rich
Book Four
In Becoming Rich, you'll learn the precise details of how you can use Magic to transform your entire financial world and start bringing money flowing to you.
How Re-Discovering Magic Has Been Changing The World
Consistently Number 1
Consistent Amazon Bestseller in UK and USA
Over 250,000 Copies Sold Worldwide
People are becoming magic around the world
Over 5,000 New Life Declarations
Thousands have sent in their declarations to change their lives
Audio, Ebook, and Paperback Format
All books available in all three formats
A Guide To Becoming Magic
Go at your own pace and explore the world of creating your personal magic.
1
Step 1

– Starting Out
Get Becoming Magic the first book in the series. Click here to download it for free.
2
Step 2 – Graduate
Read and master the next two books, Doing Magic and Advanced Magic.
3
Step 3 – What's Next?
Expand your understanding. Read Becoming Genevieve with the latest insights on Magic.
4
Step 4 – Magic Course
Explore Genevieve's membership The Academy of Magic.
5
Step 5 – Live Events
Be the first to know about upcoming live retreats and magical events with Genevieve.
The Essential Book To Start Creating Your Magical Life
Once You Have Mastered The Basics This Is Your Next Step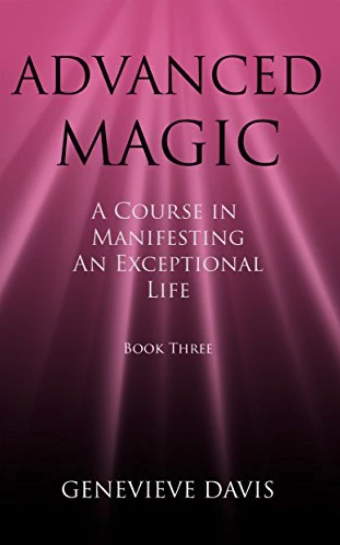 Now It Is Time To Discover The Advanced Magic Experience
Manifest Exceptional Wealth
Your Four Steps to "Becoming Rich"
It's a simple process. But there is an art to making it work.
"Even if you follow just these four steps, you willchange your life in incredible ways."
1
Take Responsibility
"Take complete financial responsibility"
2
Manage Money
"Separate ALL your money into separate accounts"
3
Get Active
"Take active steps in the direction of your goal"
4
Trust
"Trust that everything is turning out exactly as it should"
Your Four Magic Accounts
Have you set up your 4 Accounts yet?
Make your magical money allocation a priority today and watch your life change.
For more on how to do this read "Becoming Rich"
Magic Account 1
For your big purchases, holidays, computers
Magic Account 2
For fun purchases and self care
Magic Account 3
For others and for charity
Magic Account 4
For your own choice
Newest Release Hot Off The Press
Download from Amazon on Kindle or get the paperbacks
Get the audiobook from Audible